Quality designs
Forget about the tedious, time-consuming development of a shop design and find inspiration with our dozens of appealing designs in various categories.
The designs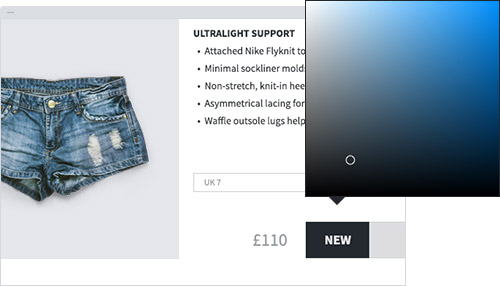 Custom design to meet your needs
You can modify the appearance of your shop however you see fit. The user-friendly interface of the shop configuration tool lets you customise tables, buttons, colours and images without any technical expertise. And the automatic live preview feature shows you the entire time how your changes affect the shop design.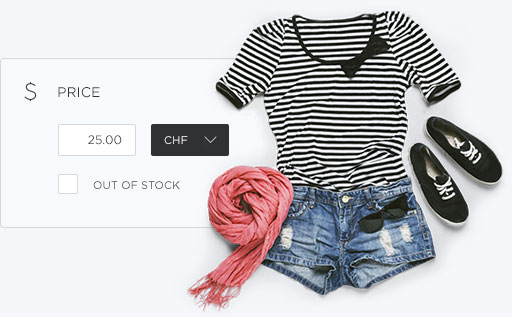 Professional item management
The professional item management interface in Shop helps you keep track of everything at all times: click to add, edit or remove items. The straightforward user interface lets you edit descriptions, pictures and attributes however you want. Discounts or special deals of all kinds are also very easy to enter.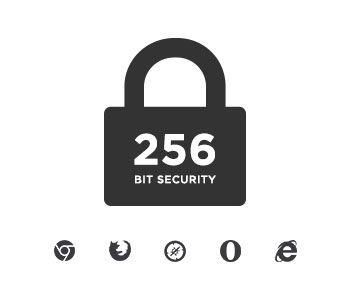 Secure data transfer
Shop from Hoststar meets the highest security standards and inspires confidence when it comes to buying and selling. Thanks to PCI compliance (rules for handling credit card information), the secure processing of credit card transactions is 100 percent guaranteed, and the SSL-secured (Secure Sockets Layer) connection prevents spying on the data transfer between the customer and the shop. In addition, all passwords are stored in encrypted form.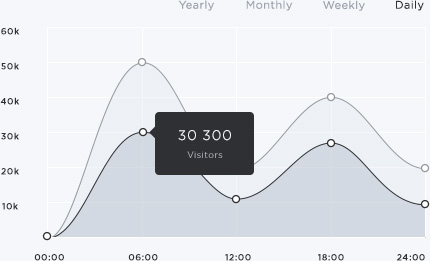 Analytics
How many customers visited your shop? Where did they come from? What were they searching for? This type of information is essential for any shop owner. The integrated analytics and reporting tools ensure you are always up-to-date about traffic, trends and statistics for your shop. The detailed and straightforward reports show you exactly where particularly large numbers of visitors are coming from and whether these locations might perhaps be worthwhile places for advertising.