Quick and easy design
Designer lets you customise your new website to make it entirely your own. Simply drag & drop design elements such as text and images to the desired location. Tables, buttons, colours and images can also be customised easily in Designer – without any programming skills.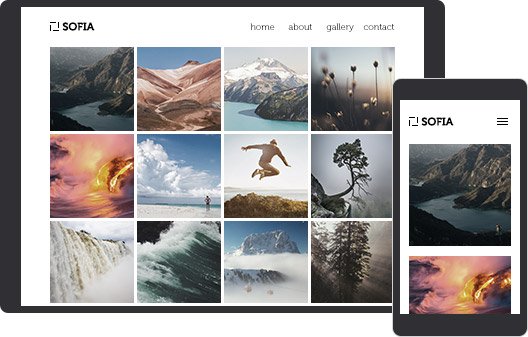 Always the perfect size
Our designs adapt to any device. No matter whether you are using a desktop, tablet or smartphone, the position and size of your website content is automatically optimised and perfectly displayed.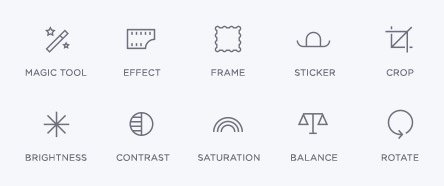 Integrated image editing
Improve the quality of your pictures without any extra software. Use our image editor to enhance your images with special effects. Rotate, crop or flip your pictures however you want. The image editor in Designer lets you edit images exactly how you want.
An enormous visual world for you
A tasteful website needs powerful images. Choose from millions of pictures to create your very own visual world. You're sure to find the desired subject in our integrated image database.

Contact form
Create your own personal contact form in just a few steps. Inquiries are sent to you directly by email. The contact form ensures you never miss any important inquiries and can deal with them quickly and efficiently.
Facebook, Twitter & Co.
Social media integration facilitates a better dialogue with your visitors. Links to social medial platforms such as Facebook, Twitter and Google+. Feed your latest tweets into your pages, add 'Like' buttons or tweet your articles.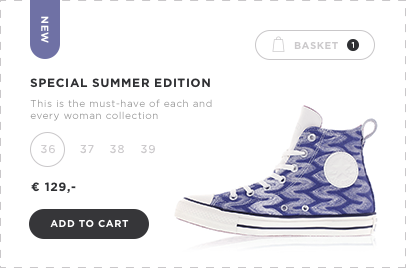 Online shop included
Would you like a simple online shop? With the E-Commerce module, you can add an online shop to your website in just a few clicks. Add your products and start selling online. Your customers can pay via credit card, PayPal or wire transfer.