Monitoring from Hoststar – everything at a glance
Easy-to-understand notifications keep you informed in real time about the current status of all of your services. Special programs scan the entire infrastructure in short intervals to detect any problems early on and fix them directly – without causing downtime or interruptions.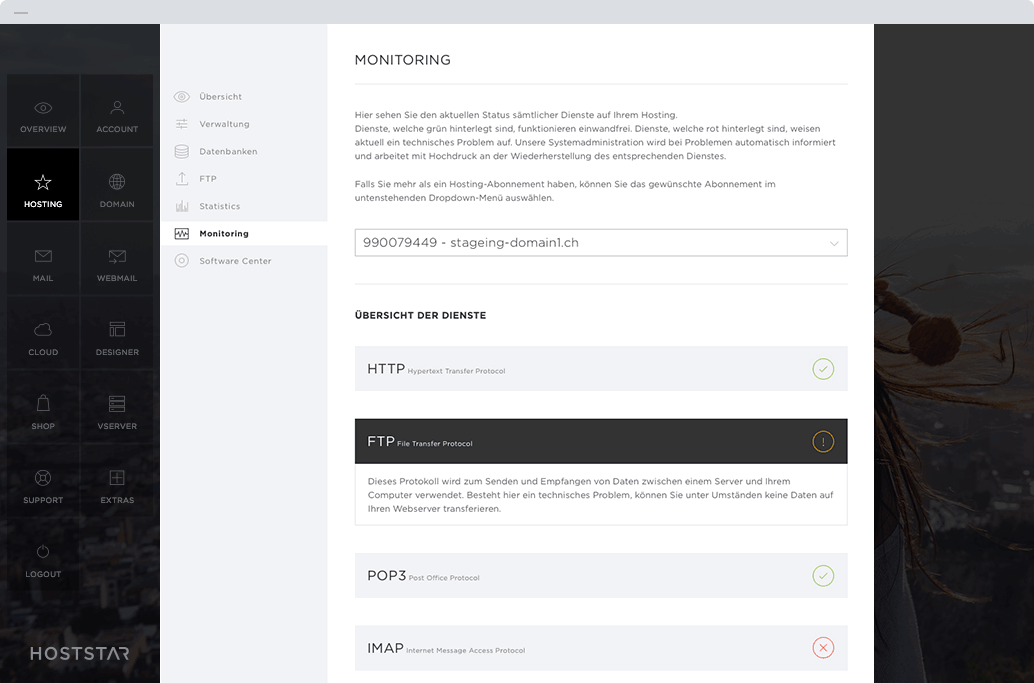 Overview
Integrated directly into My Panel, you will find a clearly organised list of all monitoring features. If desired, you can have these displayed directly on the start page each time you log into My Panel so that you always see the current status of your servers whenever you log in.
Security
The entire Hoststar infrastructure is monitored by a state of the art monitoring system 24/7, 365 days a year. For extra security, the data centre is also equipped with remote video surveillance monitored by the Network Operation Centre.

Monitoring
If you are leasing a vServer from Hoststar, additional custom monitoring options are available: use the port check to individually set the interval for checking specific ports on each server in order to test the status of the system. This allows you to configure monitoring activities exactly as you need to.