Simple, secure and available from anywhere
Cloud from Hoststar gives you global access to your online storage repository of files, photos, music and videos. Each hosting and website package includes your own personal Cloud service free of charge.
How Cloud from Hoststar works:
watch video
Easy sharing
Easily share your data with friends, family or business colleagues. Option to add password protection or an expiration date. Pictures, videos or documents – the Cloud from Hoststar is your central platform for all data.
Anywhere, anytime
Enjoy unrestricted mobility. Your data is accessible no matter where you happen to be. A desktop, notebook, smartphone or tablet with an internet connection is all you need.
Swiss Made
Developed in Switzerland and operated in a European data centre, the Cloud from Hoststar delivers maximum security. Triple redundancy storage, encrypted connections and round-the-clock monitoring of the infrastructure provide reliable protection for your data.
Cloud is included with all Hosting products free of charge.
Access everything from anywhere in the world
You can access the Cloud from Hoststar anytime and anywhere you have a device with internet access. You can transfer your data either from a browser or one of the mobile apps.

Reliable and secure
Data security is a top priority for us. The Cloud from Hoststar, which was fully developed in Switzerland, includes free data storage. Unlike conventional hard drives, data can never be lost thanks to the triple redundancy infrastructure.
The servers are also monitored 24/7 so that problems can be dealt with immediately. In addition, you can restore accidentally deleted files or access previous versions of files with the versioning feature.
SSL encryption
All data transferred between your devices and the Hoststar Cloud is encrypted. This ensures that no one can spy on the data transfer or intercept the data.
Redundant infrastructure – 24/7 monitoring
The Cloud infrastructure has triple redundancy to ensure maximum fail-safety. Round-the-clock monitoring also ensures that any problems are quickly identified and fixed.
European high-availability data centre
Your data is stored in a modern, high-availability data centre located in Europe. The servers are therefore subject to very tight and restrictive policies with respect to security and privacy.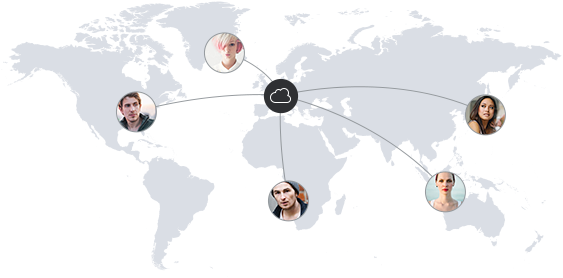 Yours, mine, ours
We've all experienced this: a recipient is too far away to send a file on a flash drive or the file is too large to send by email. The Cloud from Hoststar makes these problems a thing of the past. Share your files with whomever you want.
Additional users
You can set up two additional users, and the best part is that each of these users gets 1 GB of storage space for themselves.
Sharing links via email
Send sharing links directly from the Cloud via email. Right-click on the desired file or folder to generate a unique link that gives your recipient access to the data.
Password protection & expiration date
You can also password-protect your shared files. There is also an expiration date option for sharing links. After this date, the link becomes invalid.
A single login for everything
You can access your Cloud service ether from My Panel or direct login. The two additional users can only access the Cloud via direct login.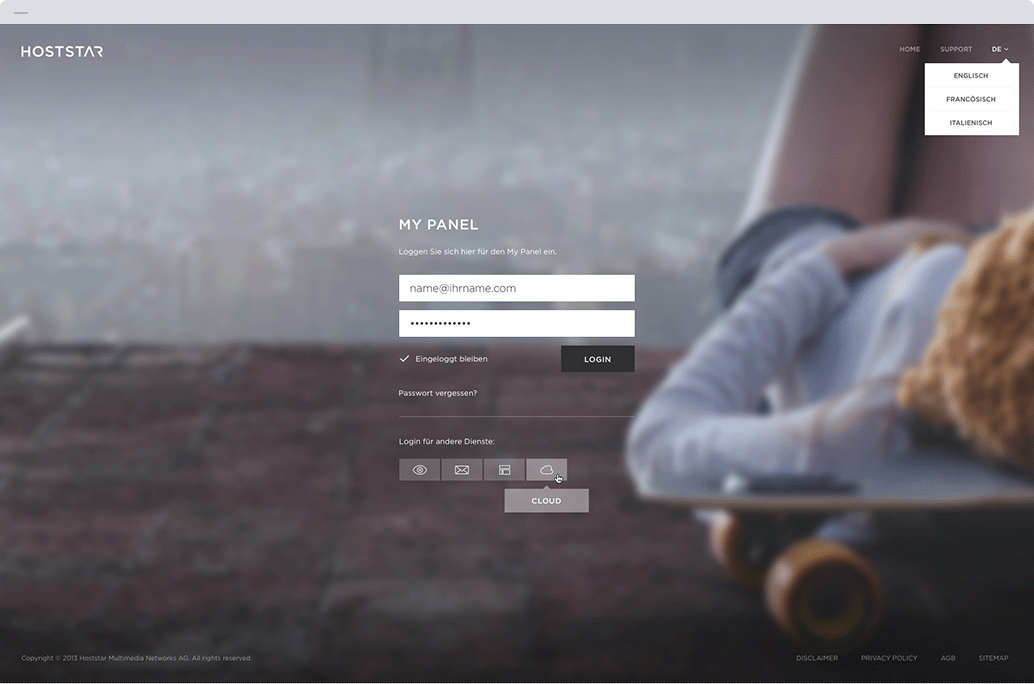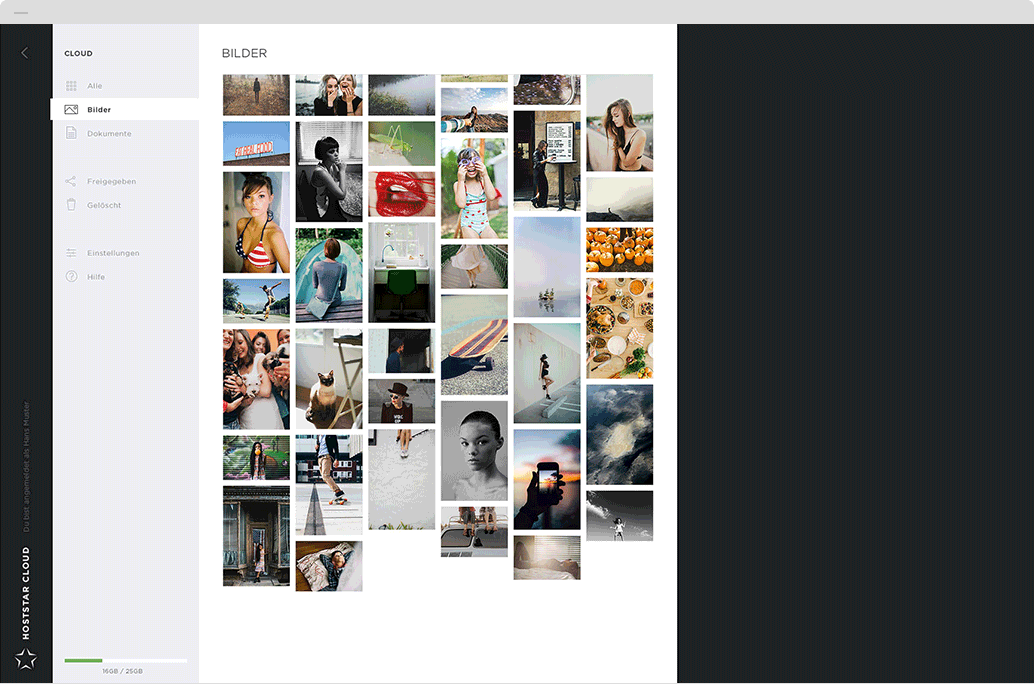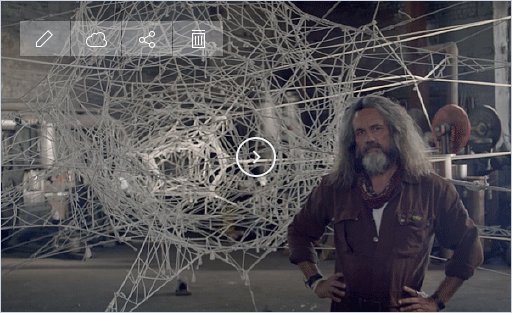 Simple and autonomous
The Cloud is very easy to use and works like a conventional file browser. Multimedia content can also be played back directly from the Cloud.
Playback of multimedia content
Pictures, music and videos of all kinds can be played back directly from the cloud, so you don't need to download the files you want to play back. And tablet and smartphone access make the Cloud a video library, music library and photo album in one.
Drag & drop
The Cloud from Hoststar lets you manage your files in exactly the same way you would with a file explorer on your computer. Click to create or rename folders, drag & drop files to move them between different folders, change file names and attributes, etc.
Display & edit TXT files
Text files can be displayed and edited directly from the Cloud. You also enjoy the benefits of reliability provided by versioning, which gives you access to previous versions of files at any time.