Easily reachable
For many, email is a key communications channel. Each day we send and receive emails, often in large volumes. Mail from Hoststar provides a simple, intuitive and nice looking user interface that makes it easier than ever to manage your emails.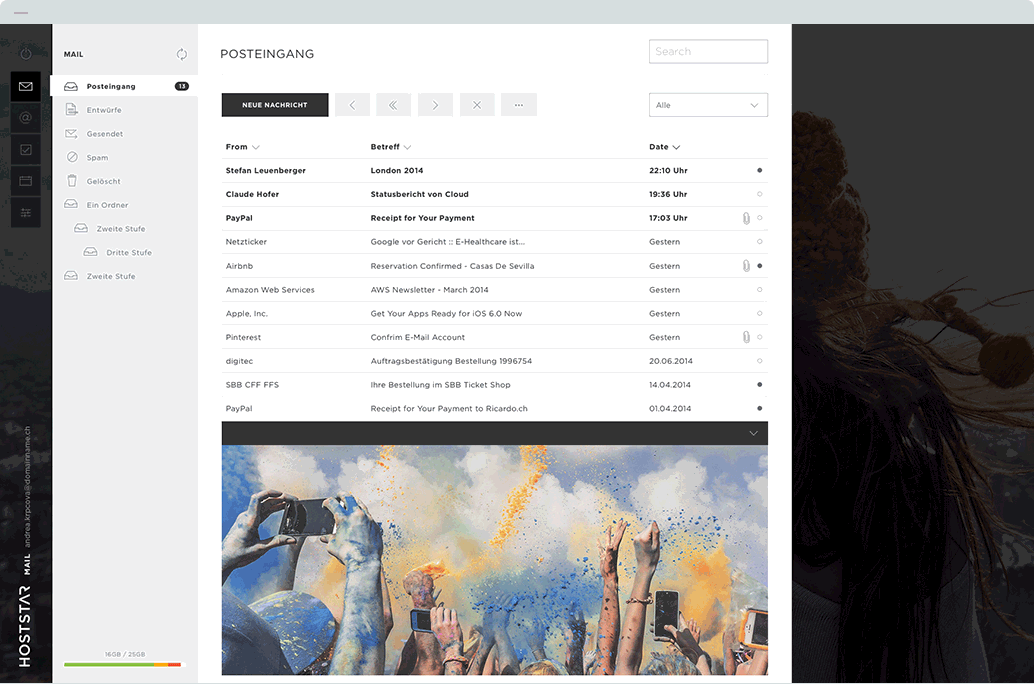 The perfect webmail interface
The simple, elegant webmail interface delivers all of the convenient features you have become accustomed to with a desktop mail client. Accessible from any browser with internet access, the webmail interface is the perfect solution, for example, when you want to easily check your emails from someone else's device while on the move. And Mail can of course be integrated into your email application.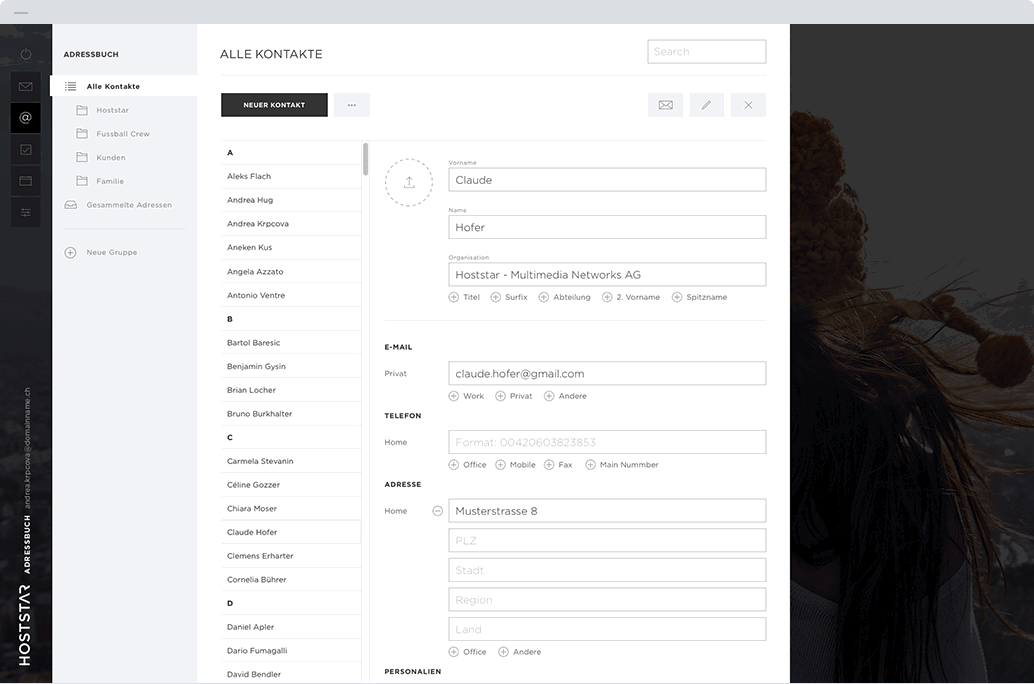 Manage contacts
A well-managed contacts database simplifies personal and business correspondence. The comprehensive, neatly designed contact management interface in Mail helps you quickly find the right person, even if you have an extensive and complex list of contacts. Multiple address lists, vCard support and the simple grouping of contacts make it easier to manage your contacts.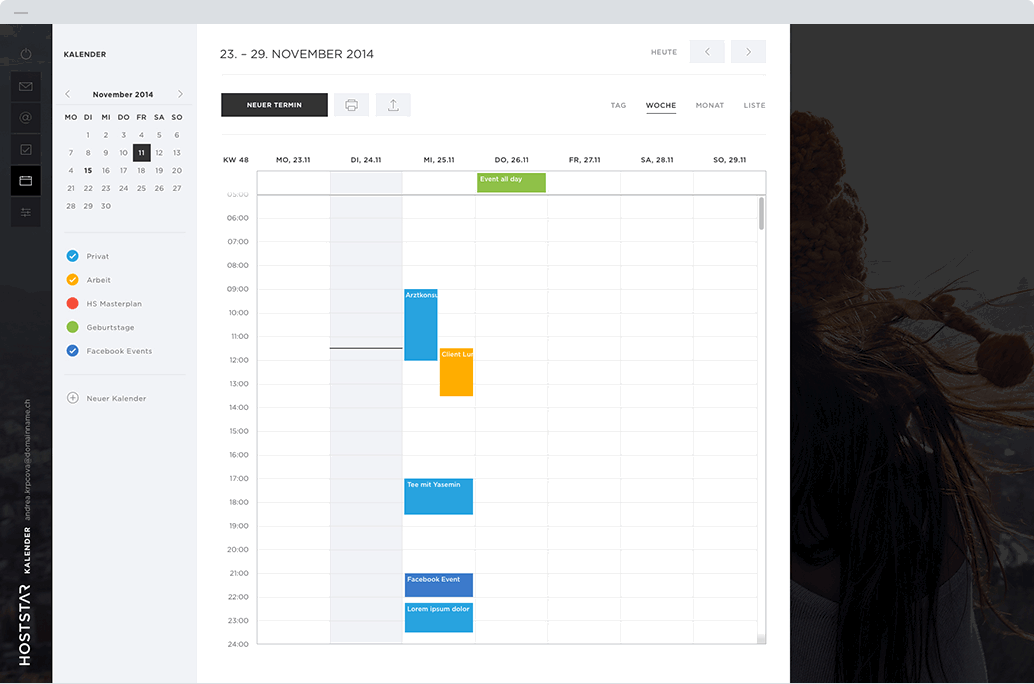 Integrated calendar
The integrated calendar in Mail lets you manage your appointments and always keep track of everything – even if you are using multiple calendars at the same time.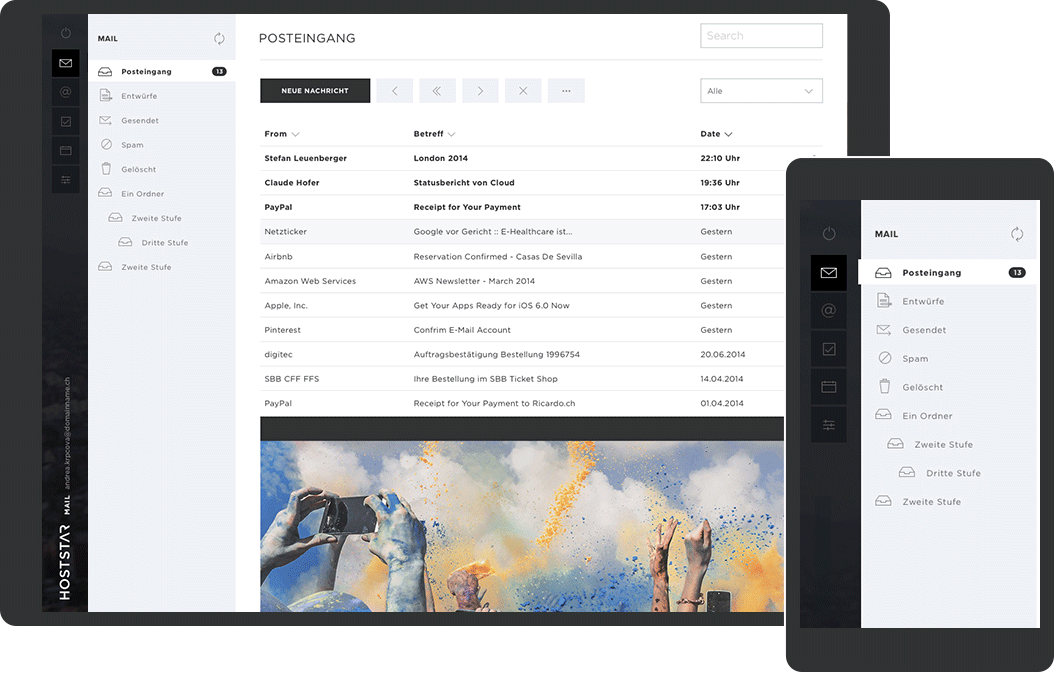 Mobile availability
All of the features in Mail can also be used from your smartphone or tablet. This way you can always access your emails, contacts and calendar items from anywhere. Enjoy these convenient features with Mail from Hoststar.