The right image for any situation
«A picture is worth a thousand words». This age-old saying is also true for websites. A beautiful and appealing website where customers remain on the site on the pictures you use. With Pictures and in collaboration with Unsplash you have more than 1 million images available for your internet presence.

A giant selection
Do you want a customised, unique design for your website but don't want to use the same images as everyone else? Pictures from Hoststar makes this possible. With a selection of over 1 million pictures, you can find exactly those pictures that have that bit of something special for your website. Thanks to the integration of Unsplash, you can download all images free of charge and use them on your website.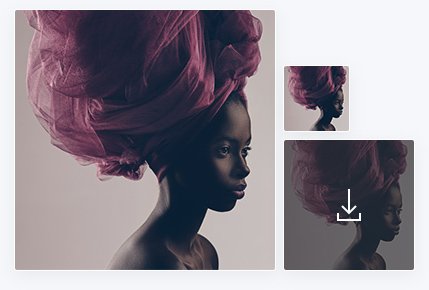 Customisation
Whether you need just a small preview picture or full screen gallery, the requirements for image resolution are as individual as the content itself. In Pictures, you see all images in various sizes. This way you can download the right size and pay only for the image resolution you need.
Absolutely free
As a Hoststar customer, you benefit from an exclusive collaboration with Unsplash, the provider of the public domain image database: You can directly download all images and use them without specifying a source. This applies to all images - no matter whether you use them for your website, your new flyer or a large advertising poster.
Simple search
Use My Panel to search for the desired theme. The Pictures module is integrated directly into My Panel and doesn't require a separate login. The simple search feature lets you search by title or keyword. The integrated, intelligent search mechanisms sort the results to help you find the best possible hits.