Change main domain
If you want to replace your current main domain with an entirely new domain, you can perform a domain change.
Important: Please note that the new domain must already be included as an additional domain in your hosting package.
Then follow these steps:
1. Log in
Log into My Panel (my.hoststar.ch).
(Log into My Panel)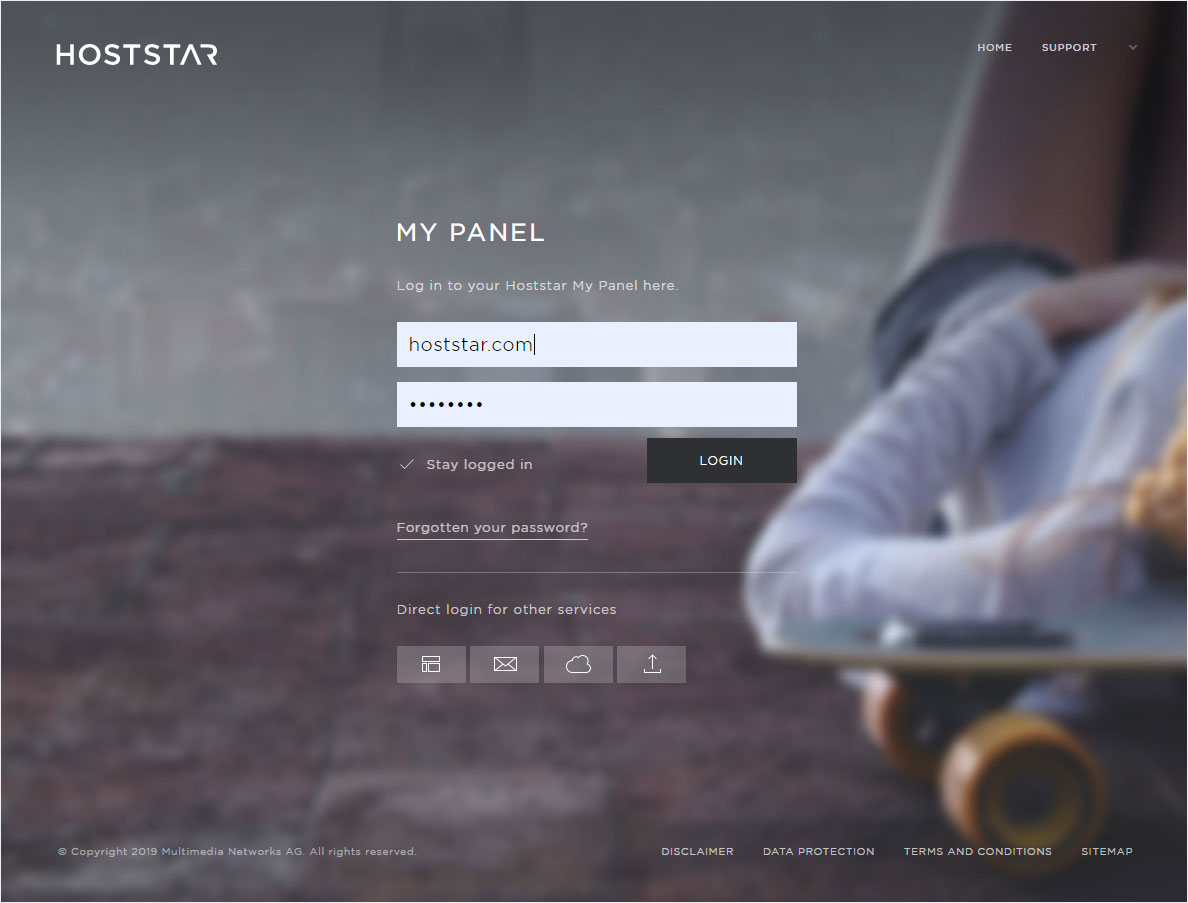 2. Navigate
Click the «Domain» menu item and then «Change domain».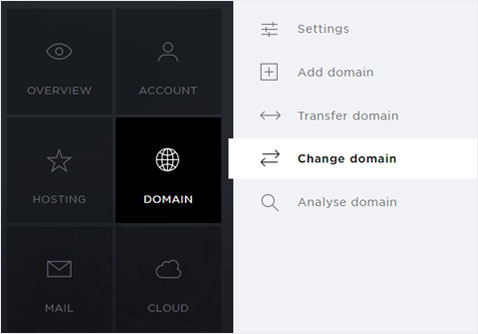 3. Selection
Click the arrow icon next to the subscription for the main domain you want to change.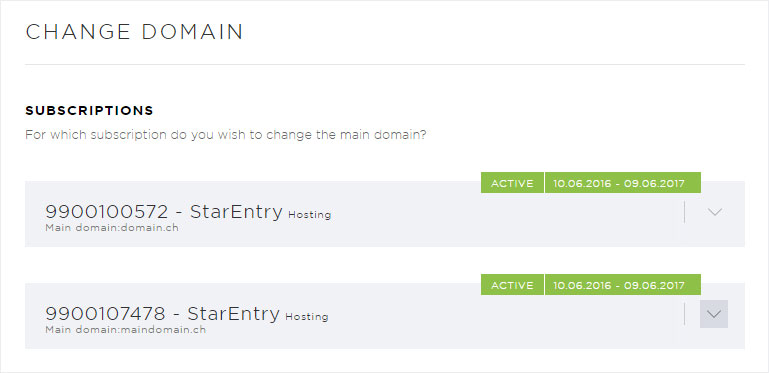 4. Select the domain
Then click on the arrow icon under «Domains». All domains included in the selected subscription are listed. Click «Use» for the desired domain.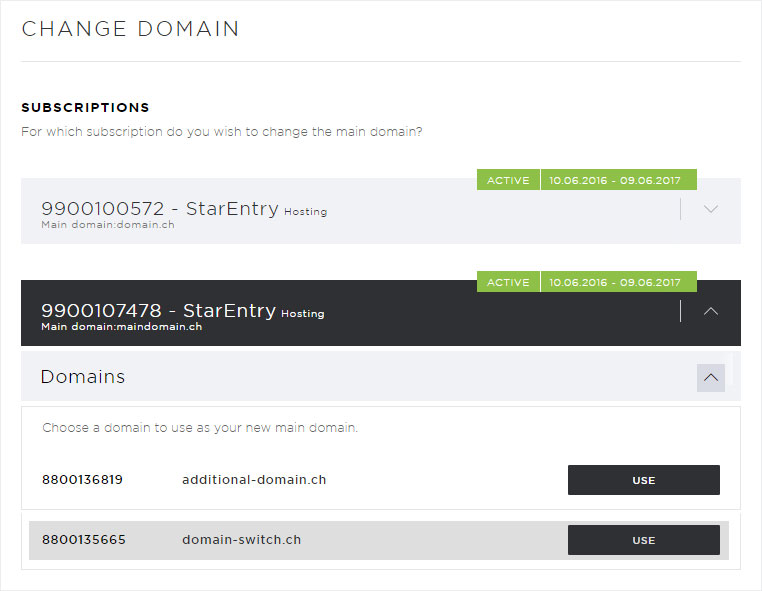 4. Information
A pop-up window appears. The services that will automatically be switched over to the new domain (here: changedomain.ch) and those that will be left alone are shown.
Carefully read through all of the information. Review the changes. If they are correct, click «Next».
5. Warning
Note: A warning appears. Please note that your My Panel user will be changed to the new domain (here: changedomain.ch). Click «Change» to confirm the domain change. The necessary changes are then applied automatically.
This change cannot be reversed easily.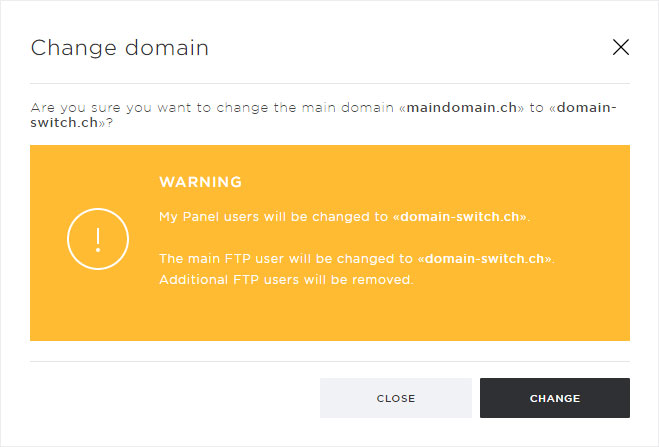 6. Domain change successful
Changing the main domain will take a moment. Once the change is complete, a success notification and the record for the new domain (here: changedomain.ch) are displayed on the overview page.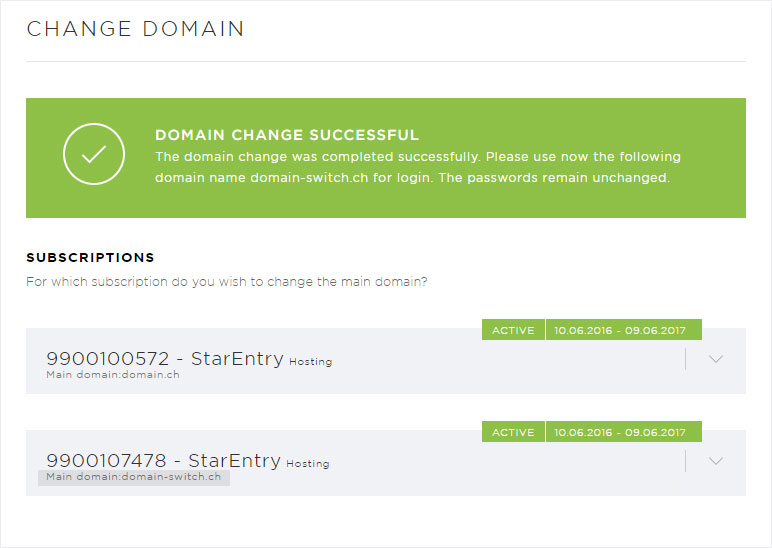 Register domain
Change domain holder