Accessing the My Panel
Overview
You have two ways of opening the My Panel login page.
Login via the website
On all pages of the Hoststar website you'll find a small menu at the top right. Click on Login there and the login page for the My Panel is displayed. You can now log in with your user data. After clicking on the Login button, you will find yourself on the My Panel Overview page.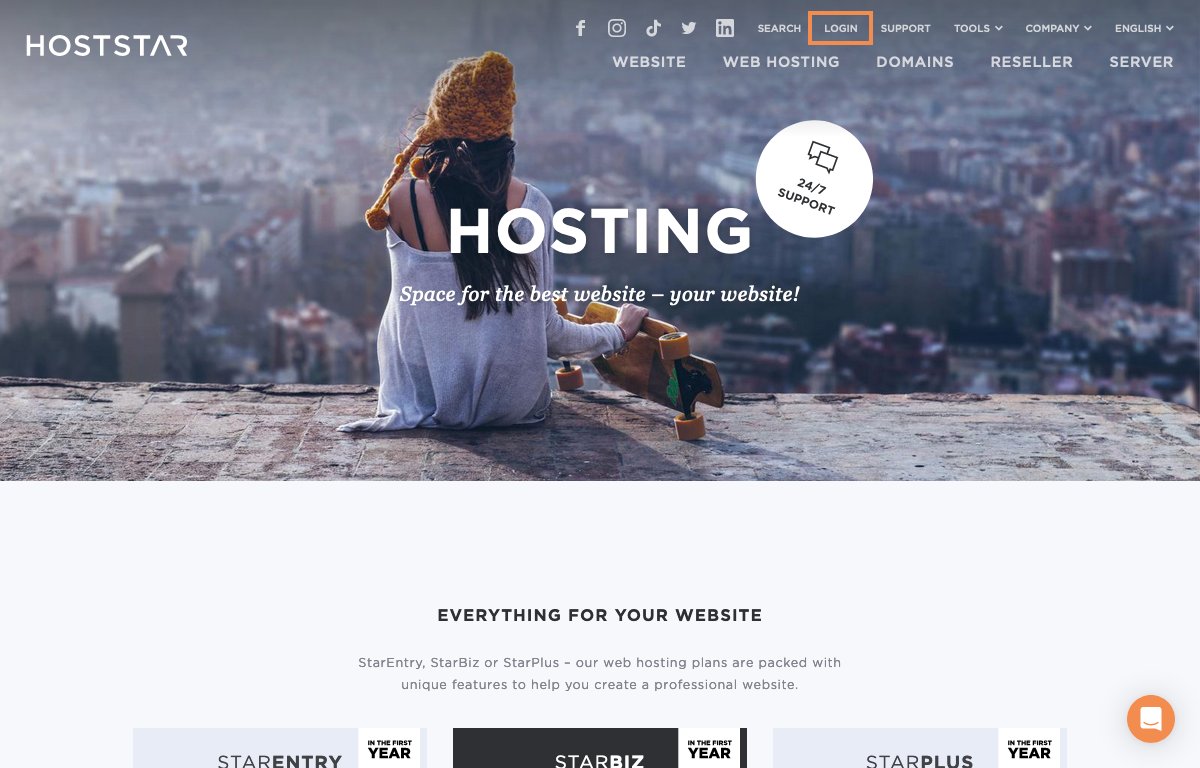 Login via the browser
Enter the following link in the address bar of your browser: my.hoststar.ch
Log in here with your user data.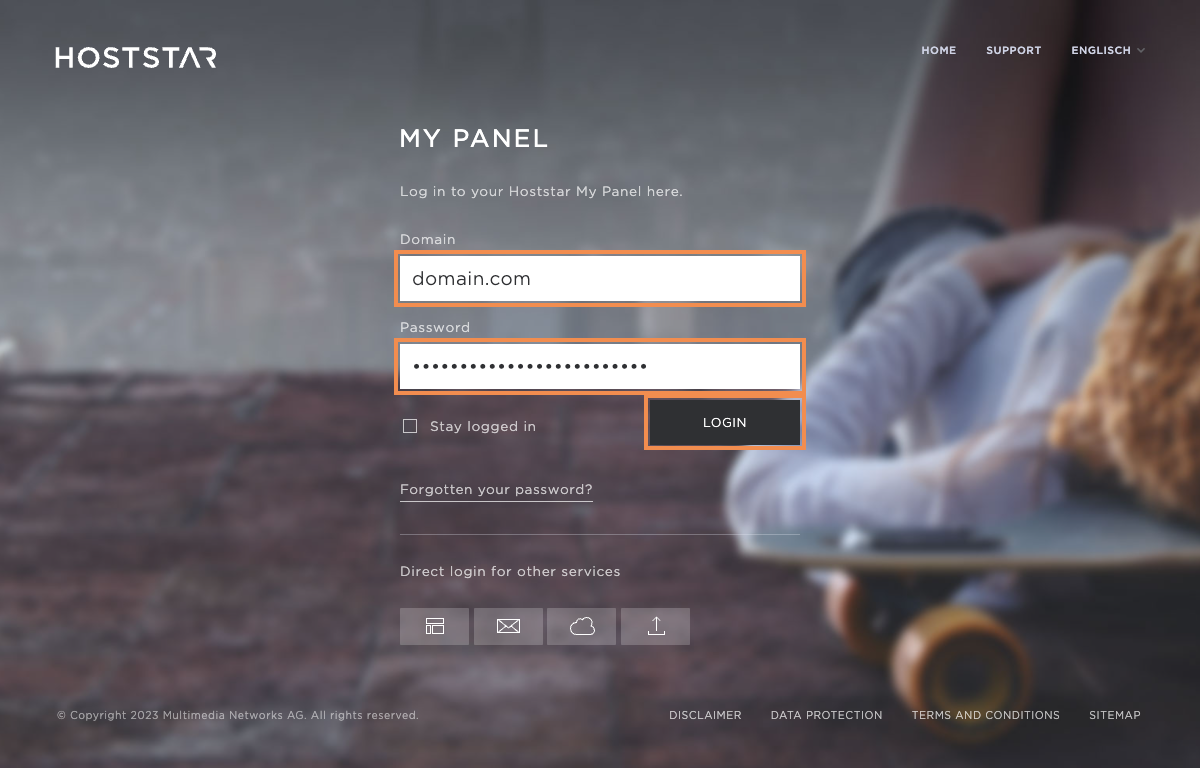 Forgot your password?
If you've forgotten your password, you can click on the Forgotten your password? link to have a password reset e-mail sent to you. The required order number for this can be found in your last invoice e-mail from Hoststar.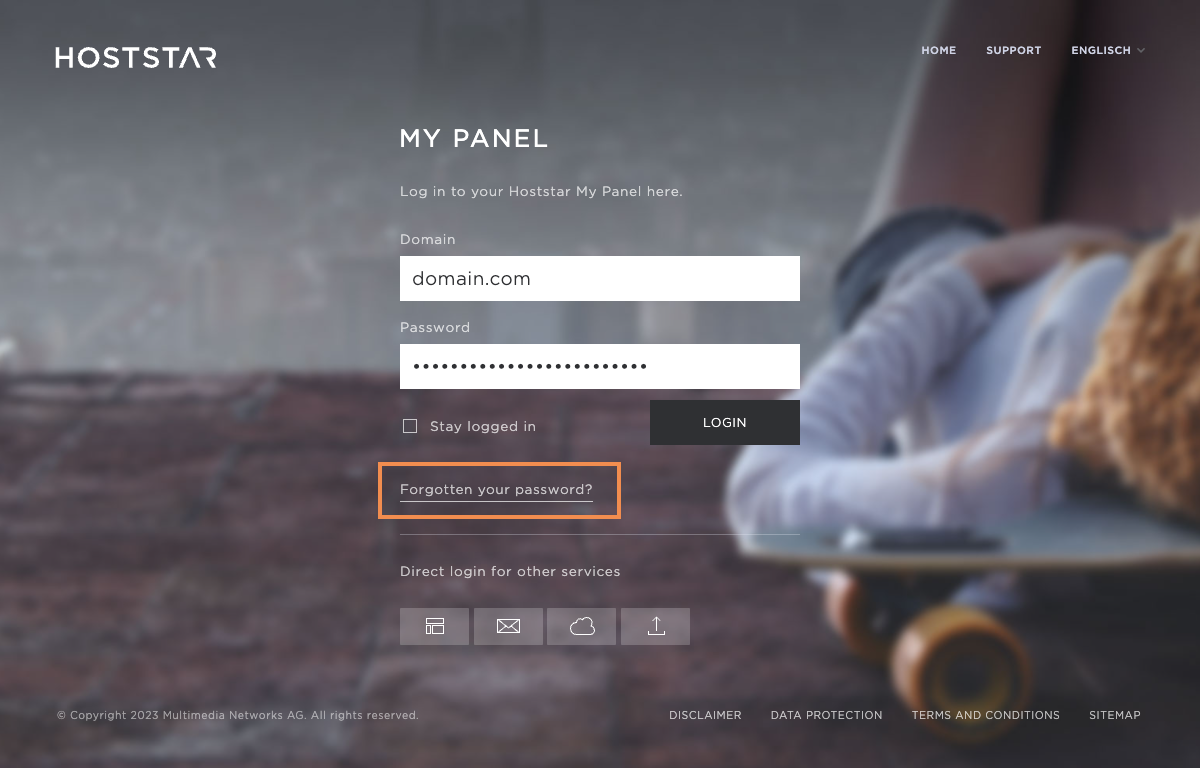 Language selection
Before logging in via the my.hoststar.ch page, you have the option of adjusting your language.
To do this, click on the active language in the top right corner and select your preferred language in the dropdown.
After logging in, the selected language will be actively used in the My Panel.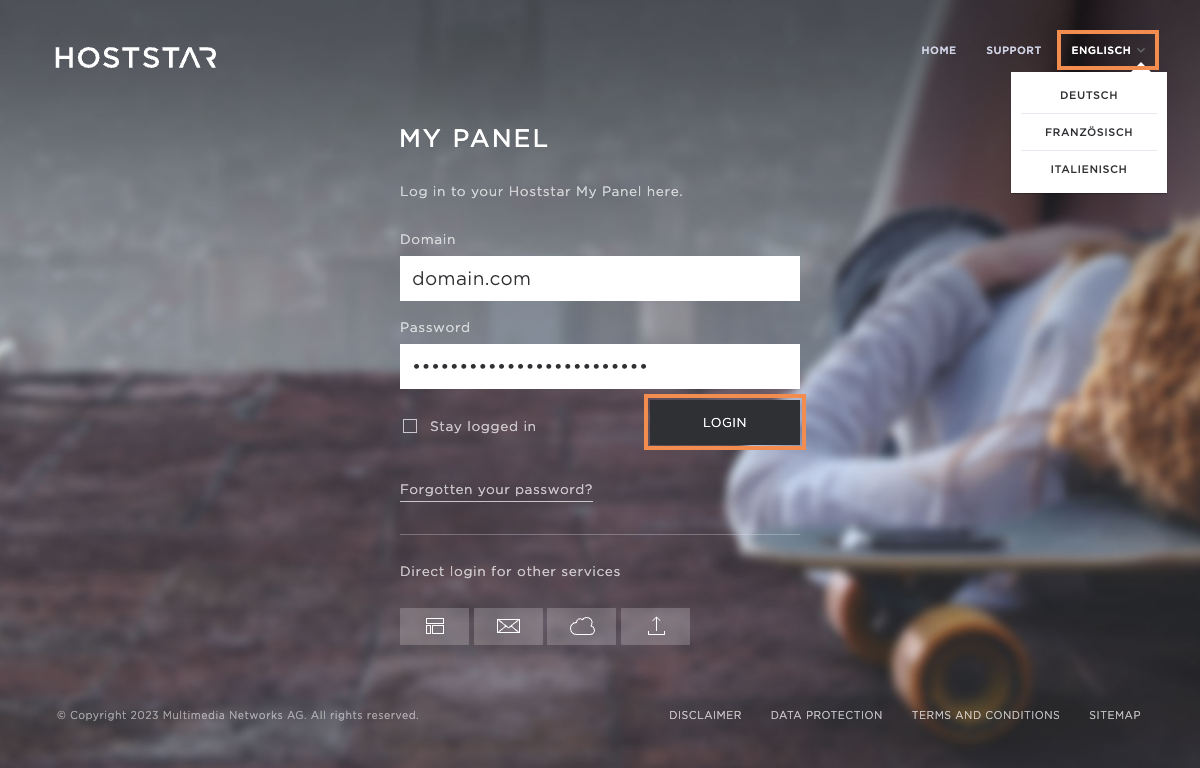 Direct Logins for other Hoststar products
On the login page you'll also find other direct login options with which you can log in to the following Hoststar products: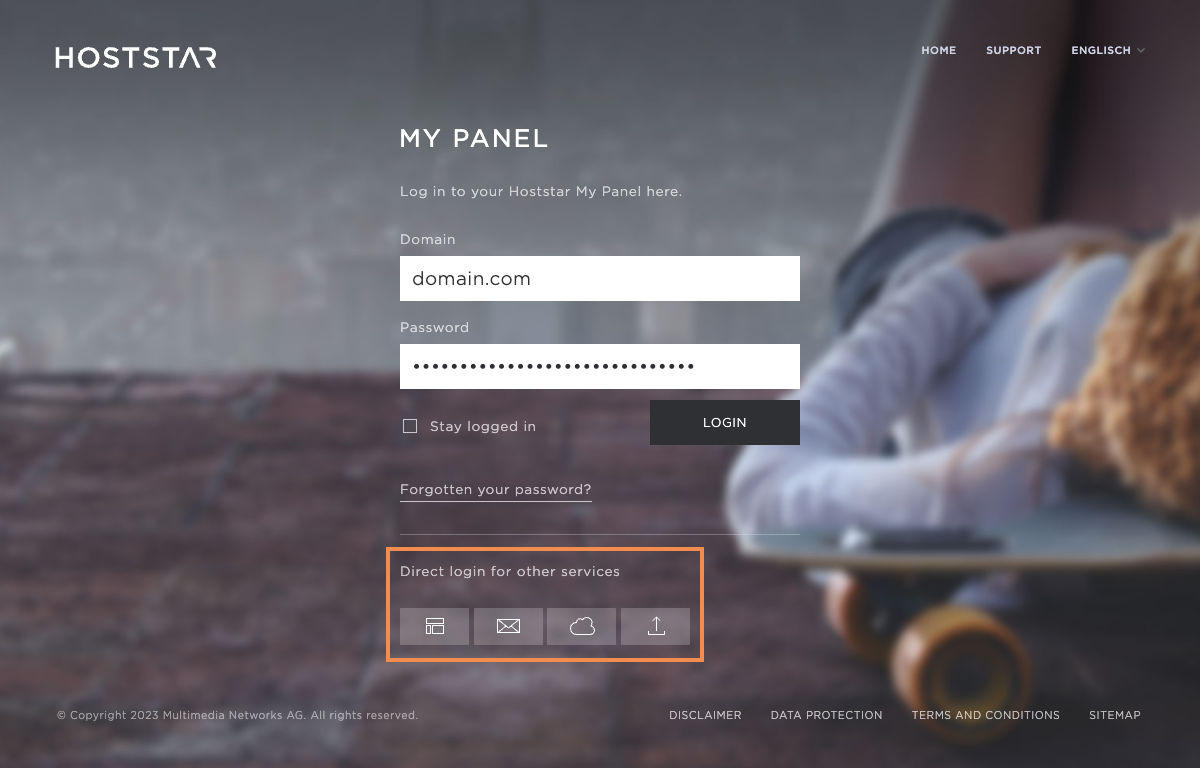 Overview